Collagen is a type of protein plentiful in the human body and has a lot of benefits. Its primary function is providing structural support in the body's connective tissues. This means that body muscles, ligaments, tendons, and skin are largely made up of collagen. This protein is naturally produced in the human body, but the production rate reduces as people age.
Eating foods like pork skin and bone broth can help supply your body with collagen, but they are not as effective as collagen supplements. That is why many people have now turned to popular supplements like nutra organics collagen to help keep their skin from wrinkles.
Below are the proven benefits of taking collagen supplements:
Improving Skin Health
As stated above, collagen is a major component of connective tissues, with the skin being one of them. Collagen helps in keeping the skin strong, elastic, and well hydrated. As people age, the human body begins producing less collagen, which is why their skin loses elasticity and becomes wrinkled.
There have been conclusive studies showing that collagen supplements can slow down the skin's aging by keeping it elastic, well hydrated and wrinkle-free. Collagen supplements help breach the gap caused by the inability of your body to produce collagen on its own, thus maintaining the skin health for a longer period.
Alleviating Joint Pain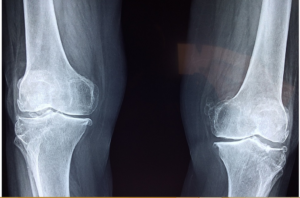 Collagen production in the body goes down with age. This means that your ligaments are not as stronger as they were before. Doing a small activity like walking can thus cause some joint pain. Additionally, the majority of degenerative joint disorders like osteoarthritis usually appear when people age and can cause serious joint pain.
As one gets aged, there is a lot of friction between bones at a joint, which can cause painful inflammation. Taking collagen supplements can help restore the integrity of ligaments and bone cartilage, which has already been compromised by old age. This, in turn, can help reduce or completely ease the joint pain you were feeling. Begin with a dosage of 8-12mg a day if you are taking collagen to alleviate joint pain.
Preventing Bone Loss
Collagen is the protein that ensures your bones are strong. That is why bone mass reduces as people age. As the bones' density decreases, there is a great risk of your bones getting fractured even on a minor strain. Collagen supplements help increase the quantity of minerals in the body responsible for bone density. This means that your bones can stay strong even with age.